Lisa Locke, M.S. LMFT
Lisa Locke began her career in media arts and is now a Licensed Marriage and Family Therapist (#93380) with a private practice in Burbank California. Her passion for film, along with her strong commitment to helping couples and individuals build healthy relationships, led her to create a four part series of books entitled Blockbuster Love: Lessons from the Movies. In her first book, Part 1: Romance, the author discusses elements of romantic love and uses movies to illustrate important lessons.
Lisa attended Fuller Graduate School and earned her M.S degree in Marital and Family Therapy. In addition to being an author and psychotherapist, Lisa is also a speaker, wife and mother.
Follow Lisa Locke on Twitter: https://twitter.com/BlockbusterL
Facebook: https://www.facebook.com/blockbusterl
Praise For Blockbuster Love
Part 1: Romance
"As a filmmaker, I dove right into Blockbuster Love and was instantly delighted. What a clever concept to use a time honored storytelling device (movies) to delve into the intricacies of love. So relatable, so timely, so helpful. Blockbuster Love is engaging, informative, transformative even. I also love all the exercises the author, Lisa Locke, puts in the chapters to help open our minds to the possibilities not only of love but of our deepest potential as well. Love is indeed an art. Blockbuster Love is a perfect illustration of art imitating life and life imitating art. I highly recommend!" ~Christine Swanson, Film Director, Writer & Producer
"If you are looking at ways to learn how to love better and become a better person, sit down with some popcorn and munch on this accessible guide to life, love and living." ~Terry Hargrave, PhD, Author & Professor
"The book is engaging from start to finish and it takes you on a journey of self-discovery in a very gentle way." ~Giselle Ceja, LMFT
"This book and its exercises are a great step in learning and putting into practice the ideas and behaviors essential for establishing and maintaining true love." ~Nina Grimes Stewart, PhD
 Order Your Copy Today at
Part 2: Reality
Due for release 2018, the next book explores deeper stages of growing in love. Part 2 takes a look at what happens after the honeymoon stage, when things get real and some couples give up.
Or to add your name to the wait list and
get periodic email updates by clicking the button below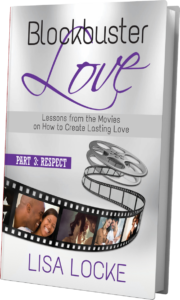 Coming Soon
Part 3: Respect
Discovering the power of loving bonds and learning to respect differences while being fully free to be oneself.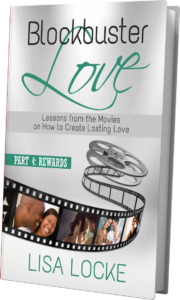 Coming Soon
Part 4: Rewards
Easing into the eventual, confident, lasting power of deep abiding love.